The story
In 1992 a commercial aircraft carrying thirty-one people left Ho Chi Minh City for the beach resort Nha Trang. Two passengers were headed for a romantic getaway, unaware of the fateful moment that would shatter their dreams forever. The plane crashed into a mountaintop enclosed by the Vietnamese jungle, leaving Annette Herfkens trapped in the wilderness as the sole survivor. When she awoke, battered and suffering from numerous wounds, she faced her dead mate and was hardly able to move. What followed was an incredible story of survival, mystery and higher spirit.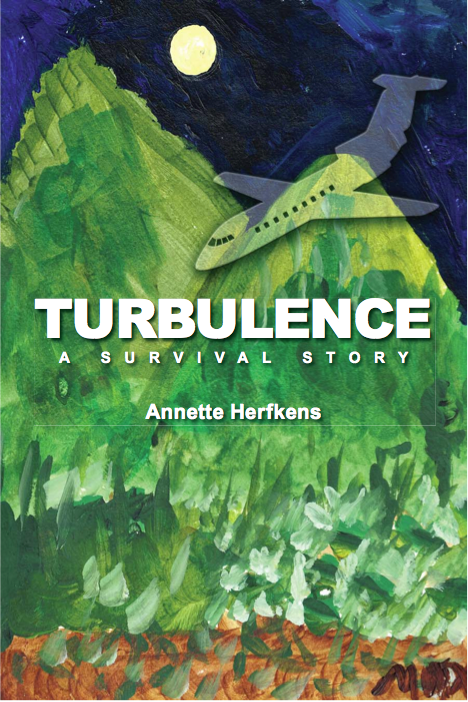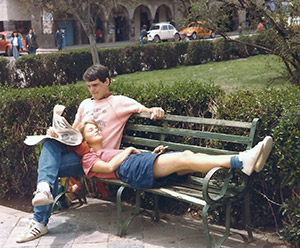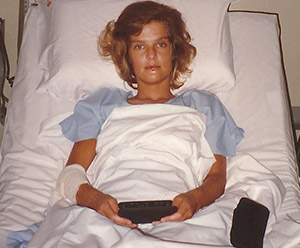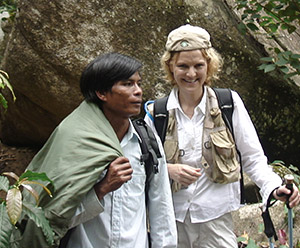 The book
If you think that surviving an airplane crash will get you a free pass for the rest of your life, think again.
In this fearless tale of life, Annette Herfkens describes how she took all the right steps to survive eight days alone in the Vietnamese jungle, sustaining herself with only rainwater. She takes us on the journey her mind made while her body was stuck on the jungle floor, resulting in a beautifully described shift of consciousness and near death experience. She also weaves in flashbacks to the high flying life in international finance she was so violently removed from. Annette goes on to explain her miraculous rescue and how she managed to rebuild her life, resume her career, and find love again.
In the second part of the book, Annette returns to Vietnam to climb the mountain where she faced death. Her second journey re-opens her past and sheds light on the mysteries that lingered since the crash. She shows that life can indeed be stranger than fiction. Through flashbacks Annette shares how she used the lessons learned in the Vietnamese jungle on New York's Upper East Side to transcend the diagnosis of her autistic son. Whereas the jungle showed her how to transcend through spirituality, he opened her eyes and heart to compassion and unconditional love.
This inspiring book breaks as many boundaries as the protagonist herself. A keen observer, Annette writes with frank and acerbic humor about loss, love, resilience, and spirituality in a fresh, down-to-earth manner. Her book gives us the ultimate insight into the mind and heart of a true survivor.
Featured in
Deepak Chopra
In Turbulence, Annette Herfkens puts spiritual insights and teachings into practice. She describes both effortless and mindful transformation of consciousness in a concise and compelling way.
Mary Sue Rosen, Author of Africa Written Down
Turbulence is a stunning memoir of courage and love…. many stories within stories.  Annette Herfkens artfully renders her experiences as a sole survivor of a plane crash in Vietnam, enduring the loss of her fiancé, to the convergence of a fascinating career in international business.  Writing with honesty and wit of the many challenges facing her as a wife and mother and professional woman in the business world, her indomitable spirit inspires.
Kirkus Reviews
In her debut, Herfkens tells the story of being the only survivor of a 1992 small-plane crash in Vietnam.
The author was reluctant to board a small plane with Willem, her boyfriend of 13 years, because of her claustrophobia. But her situation became more desperate than she could have imagined: The plane crashed in the jungle, killing her fiance and leaving her all alone—and, due to injuries, barely able to move. She survived on rainwater for eight days before she was finally rescued, but resuming her life in the wake of the tragedy proved to be just as much of a struggle. Throughout this memoir, the author employs an effective style: The story unfolds chronologically, intercut with earlier events—her days in the jungle, for example, are juxtaposed with her budding romance with Willem and her college internship in Chile. This device intermittently relieves the tension of her harrowing time in the jungle, which was marked by endless pain. It also makes the story more poignant by showing Willem and Annette's plans for a future, including the
possibility of marriage. She uses the same technique with equal potency later, when she returns to the crash site in 2005, a cathartic decision offset by the circumstances of her home life; at the time, she and her husband were unemployed and raising an autistic child. At one point, the author cites her preference for simply telling her story and letting readers interpret it on their own, and she does this with dexterity, memorably describing experiences such as lying in the wrecked plane and seeing her exposed shin bone, "Like a page in a biology book." The book is also filled with inspiring, encouraging moments, as when Jaime, her friend and colleague, heads for Vietnam to find her; he refuses to take dental records to potentially identify a body and instead takes her hairbrush. "She might need it," he says. Overall, the author offers a great deal of relatable insight into her experience, at one point stating quite profoundly: "Happiness is not having what you want but wanting what you have."
A moving tale of physical and psychological survival.